BRANDING AND GRAPHIC DESIGN
Let us create or recreate your brand with our in-house graphic design team
One of the biggest mistakes business owners today make is not reinvesting in their business. Another huge mistake business owners today make is not strategically investing in their business. Business plans are critical and are step one to each of our approaches.
At Mississauga Consulting Inc., we help small to mid-sized businesses develop new streams of revenue through our branding services. This breaks down into three parts:
Strategy: Research, Planning, Positioning, Naming, Messaging, Copywriting, Partnerships, Mergers and Acquistions
Design: Packaging, Visual Identity, Logo Design, UX/UI
Activation: Omni-Channel Campaigns, Print Collateral, Photography, Videography, and Gifting Programs.
There are many strategic approaches Mississauga Consulting takes in order to increase your brand's exposure. For example, we have assisted organizations to partner with large enterprises, franchises, and charities such as Microsoft, Google, Cisco, Costco, Tim Hortons, Panago Pizza, Boston Pizza, Domino's Pizza, 241 Pizza, Honda, Toyota, Omar Rug Company, Canada Sports Car Club (CSCC), Reddit Inc., Solutions 2 Go Inc., The Canadian Red Cross, The Hospital for Sick Children, and the CP24 Chum Christmas Wish.
Our dedicated team members are committed to helping you grow and increase your business presence. Together, we can help you expand and find strategic partners in your industry.
Here's how we help clients understand the definition of branding:
Do you have a business? If yes, then it definitely has a brand. It is as simple as the perception in one's mind of what you have to offer. Let us create or recreate this perception to increase your brand's reach. We do extensive research to ensure we can give your brand a boost. From brand management, logo creation, brand extension, co-branding, naming, to customer experience, we help you reach the top.
At Mississauga Consulting we can help your company professionally begin from scratch. We are a full-service marketing agency providing plenty of different services. When first starting a company or looking into rebranding it is important to have a brand style guide created. Brand style guides are unique to every company as it consists of your company logo, typography, text hierarchy, colour palette, and stationery.
Moreover, to help you achieve your goals and plan for the future, we would recommend both a branding and communication plan. Communication plans and competitor analysis go hand in hand as they both allow us to identify your target market. Thus, allowing for us to develop and execute a successful marketing plan. One of the important factors to consider when crafting a communication plan is "launch momentum". Launch momentum is when you are thinking to post teasers about what is coming. Sometimes we like to have launch momentum and post teasers. However, depending on the type of business and technology that we will be launching, we may advise against having any launch momentum. This will allow you to hold the upper hand just in case someone else has been developing something similar. Plenty of time is spent researching your target market and personas to see where they spend most of their time online. Furthermore, when launching a company, software, or app, a communication plan will help outline timelines of when specific items should be posted on social platforms, how they should be posted, and how to build momentum (if any) before the launch.
Sales is also an important part of branding because all your salespeople and sales methods need to align with your company's vision. If it doesn't, it can have a negative impact on your brand. During the sales component, we create a marketing plan to better serve your sales team. This essentially helps define your brand, identify your customers, understand your competitors, analyze your business, define your difference, map your customer's journey, create your action plan, and a method to monitor, measure, and improve.
It's simple. Take a look at the diagram below to learn more.
One of the most important assets of a brand is the logo. When browsing a website or at an office, the first thing one will notice is the company's logo and their branding. If a logo is not appealing to the eye of the consumer, it can lead to not having a lasting effect. Your logo should truly define what your company does, along with colours that match your company's theme and message. Our team is knowledgeable when it comes to colour theory and the psychology behind colours. We know how to make your company's logo shine and compliment your branding. We are here to make sure everything is aligned.
Already have a logo but want to tweak it? We can help rebrand your company. Our design specialists will look into your logo and see what can be done to make it more appealing to consumers and get it to represent your brand even better. We will help you achieve a unique logo and brand identity that will let your company stand out from its competitors!
Typography is the art and design of arranging the way words appear on a page. It is a great way to capture the attention of your audience. The typography of your branding is important as well. No one will commit to a company that uses fonts that are hard to read and impossible to connect with. We want to make your company accessible to all, so when consumers are met with a typography that is not attractive to the eye or hard to read, they will shy away from your business and head straight to your competitor. Our designers know what typography designs and fonts work well with customers. We will help get your information out in the best way possible. Our design team will make your typography attractive and easy to read for your customers so that they will have great experience at your company and come back later.
Our graphic design team of experts have created all sorts of logos and branding designs throughout their careers. We specialize in creating eye-catching and beautiful logos that will draw in customers and make your company tempting to choose. Customers that have chosen Mississauga Consulting graphic designers to make their logos are fulfilled and satisfied with the work that we have done.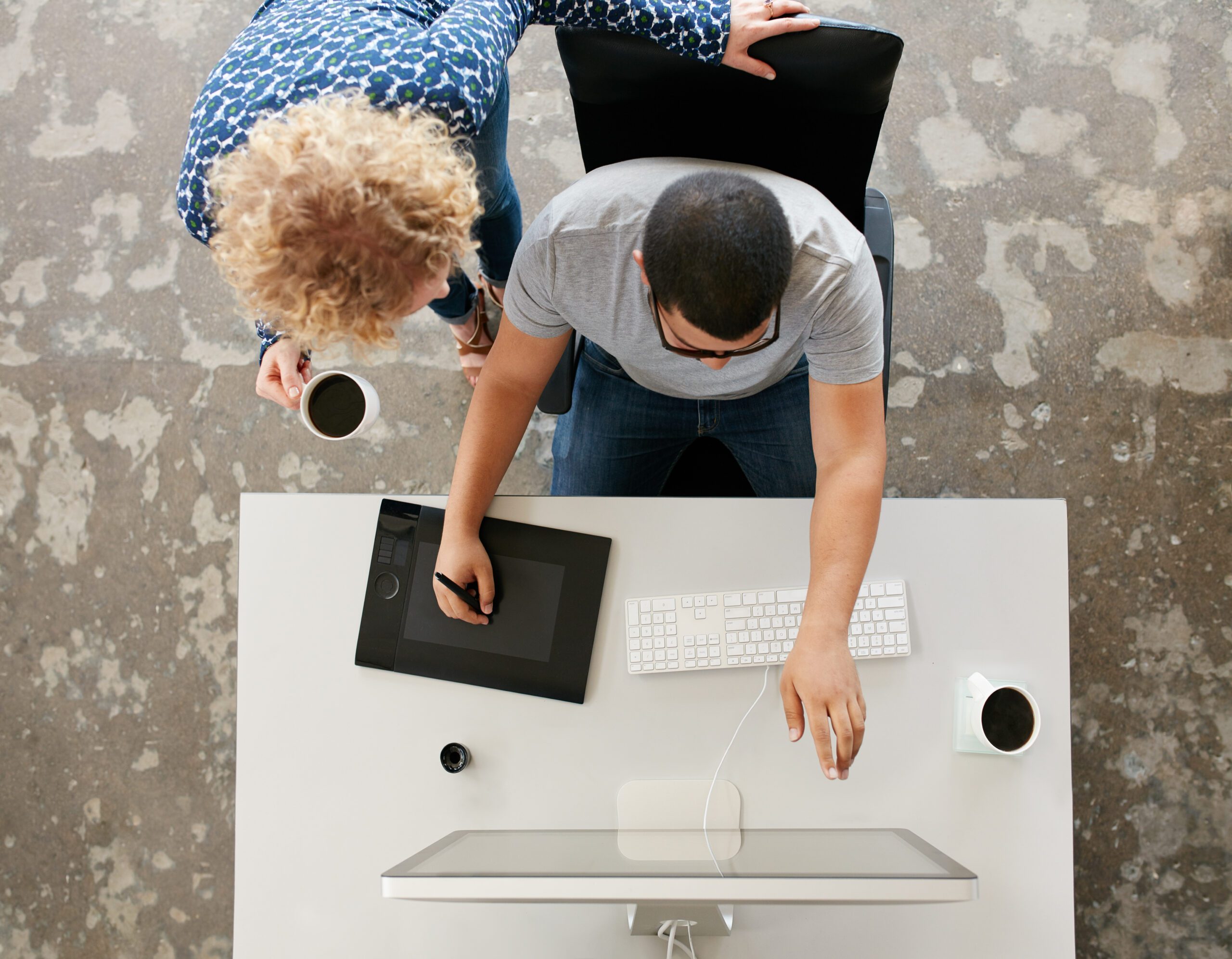 Get professionally made brand guidelines, logo, and print material designed today!
Industries We Have Serviced
Since 2015 we have provided consulting, digital marketing, web design, and printing services for clients in several different industries. We have been humbled to be given the opportunity to work with clients in Mississauga, Toronto, GTA, GTHA, the United States of America, South America, and Europe.
Accounting
Architecture
Automotive
Beauty and Cosmetics
Construction
Dental
E-Commerce
Education
Entertainment
Finance
Fitness
Fortune 500
Hospitality
HVAC
Legal
Manufacturing
Travel
Security
Not-for-Profit (NFP)
Pharmaceutical
Policing
Printing
Private Equity Firms
Property Management
Provincial and Federal Government
Real Estate Agents and Brokerages
Why Choose Mississauga Consulting?
Knowledge comes from experience. At Mississauga Consulting learn how our knowledgeable team of millennials can help brand your company. We have a proven track record of success. We've helped several small businesses start from scratch and many medium to large size businesses rebrand. An empty building, designing, printing, installing, creating a website, print materials, and perfectly curating their brand. We are experts when it comes to the Pantone Matching System™. If your branding has a specific CMYK blue, then it must match across all materials. From the paint on the walls, to the website, to your logo. Curating brand style guides are so important to perfect your branding. Every organization has their own unique style guide, which consists of their company logo, typography, text hierarchy, colour palette, and stationery. Let our experts create your brand's style guide and help perfect your branding.
It's time to perfect your branding!
Frequently Asked Questions