Let us help you increase traffic on your website through our optimized PPC campaigns
At Mississauga Consulting we provide Pay-Per-Click (PPC) services to drive traffic to your business on a larger scale!

Pay-Per-Click (PPC) is a great marketing tool used to generate more traffic and recognition to your website. With benefits such as increasing brand awareness and better targeting of your customers, PPC is a great way to grow your business! At Mississauga Consulting we work with different PPC strategies that would be best suited for your business. Through the use of Google AdWords, we target keywords related to products and services your business offers so that individuals that search up those certain keywords would become aware of your website. This way your products and services reach larger target audiences which leads to increasing website traffic.
PPC This is a great marketing tool that better showcases your business online to your target audience. With measuring and tracking statistics through Google Analytics, your business can better track your campaigning performance. Through this, your business would be aware of statistics such as how much daily website traffic you received or which keywords were most looked at. This would then allow your business to discover ways to better market your campaign to reach larger target audiences.
With millions of online searches each day, consumers are bound to search up certain keywords that will lead them right to your website. Through this search campaign, your business is one click away from prospering.
Retargeting or Remarketing Campaigns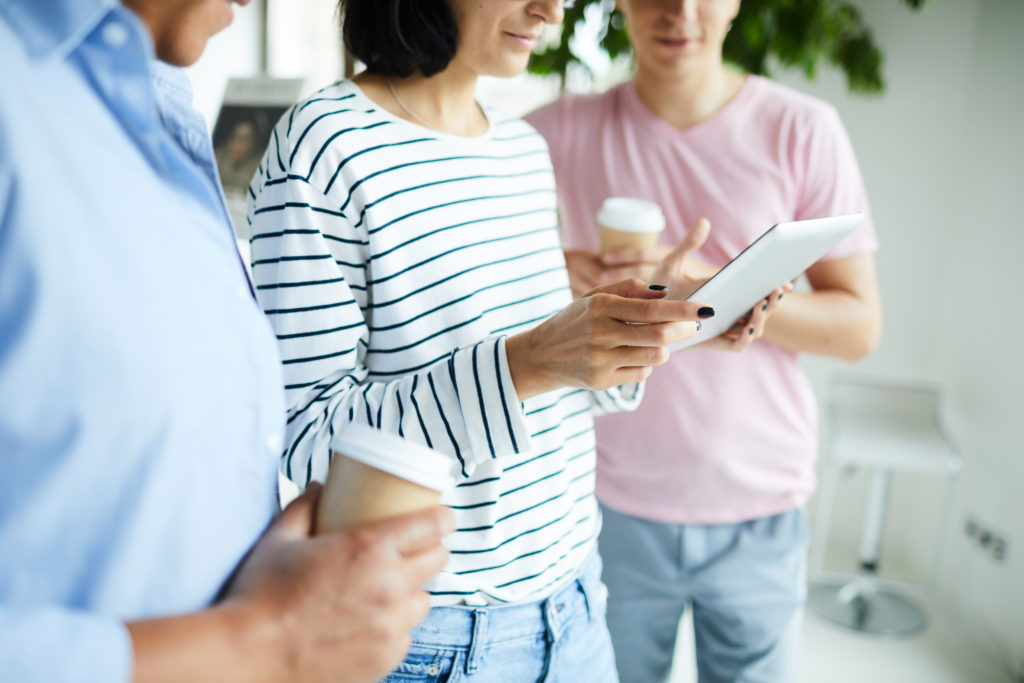 Every business wants a successful campaign to increase brand awareness and
sales. Often, businesses get visitors on their website that show interest in the products or services being offered but then leave without purchasing anything. At Mississauga Consulting we are here to help in retargeting or remarketing your campaign to influence the customer to purchase the product or service that they showed interest in.
Remarketing and retargeting campaigns reminds customers of the products or services they were interested in purchasing. When a customer shows an interest for a product offered on your website and then leaves your website without purchasing anything, our system works to retarget that advertisement back to that customer. This inspires customers to come back to your website and purchase that item. Remarketing and retargeting campaigns is a powerful marketing strategy that will lead your business to increasing trafficking and more sales on your website!
Social Media Advertising and Management
Social Media Advertising and Management is a great digital marketing tool to help get your business reaching larger audiences. With over 3.96 billion social media users worldwide, advertising and managing your products and services on social platforms can attract millions of users to your business. At Mississauga Consulting we work with various platforms such as Facebook, Instagram, LinkedIn, Twitter, and Snapchat to best market your business online. Our team works to create and manage your brand on social platforms that generate a positive online reputation. This form of advertising benefits businesses as posts reach out to larger audiences, is cost efficient and provides statistics/ analytics from users that have viewed your posts and account.
With billions of daily users, individuals are likely to come across your posts or advertisements, they would then be likely to check out your account on these social platforms which would lead them to your business. Social Media Advertising is a great way to reach large audiences across the world. With targeting your products and services based on demographics, psychographics, behavioral graphics or geographic. Your business can best reach the specific target audience best suited for your campaign through the use of various hashtags or related posts. With so many users, someone is bound to come across your ad and your business.
Learn how to get paid each time customers click on your online ads!
Industries We Have Serviced
Since 2015 we have provided consulting, digital marketing, web design, and printing services for clients in several different industries. We have been humbled to be given the opportunity to work with clients in Mississauga, Toronto, GTA, GTHA, the United States of America, South America, and Europe.
Accounting
Architecture
Automotive
Beauty and Cosmetics
Construction
Dental
E-Commerce
Education
Entertainment
Finance
Fitness
Fortune 500
Hospitality
HVAC
Legal
Manufacturing
Travel
Security
Not-for-Profit (NFP)
Pharmaceutical
Policing
Printing
Private Equity Firms
Property Management
Provincial and Federal Government
Real Estate Agents and Brokerages
Why Choose Mississauga Consulting?
Every business wants to increase traffic on their website and online marketing. By choosing us to help your business with it's online activity, you have chosen to better your business. Depending on your business and company needs, we provide services such as pay-per-click (PPC), social media advertising and management along with retargeting or remarketing campaigns. The importance of services such as pay-per-click is to better advertise your business to the target audience. Our pay-per-click services will benefit your business as advertise your online ads on Google and whenever users click on one of your ads, your business earns. Our team of experts  will work hard to create pay-per-click strategies that is best suited for your company so that your business will be boosting in sales.
There is no one better to choose for your pay-per-click services than our talented team of experts here at Mississauga Consulting!
Let us optimize your ads and save money every month
Frequently Asked Questions